Helen Grade
After her Abitur (2000) and a year of voluntary social service in a nursing home for the elderly (2001), Helen Grade studied medicine at Berlin's Free University, completing her degree in 2007.
She then worked first as resident physician, then as specialist in internal medicine at Berlin's Sankt Gertrauden Hospital in different departments.
Since 2016, she is a partner of the GP Practice Hausärzte Alt Tempelhof.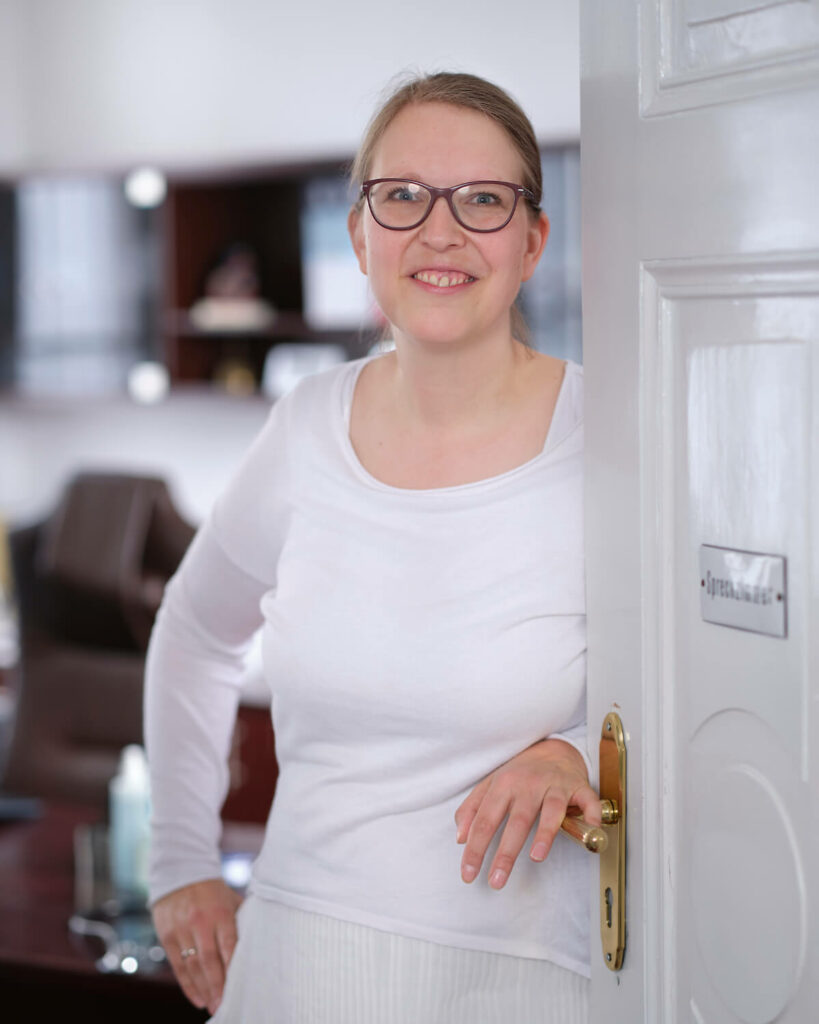 Ich freue mich darauf, Sie in I'm looking forward to welcoming you in our practice and to accompany you as your physicion (general practicioner).

Helen Grade